Back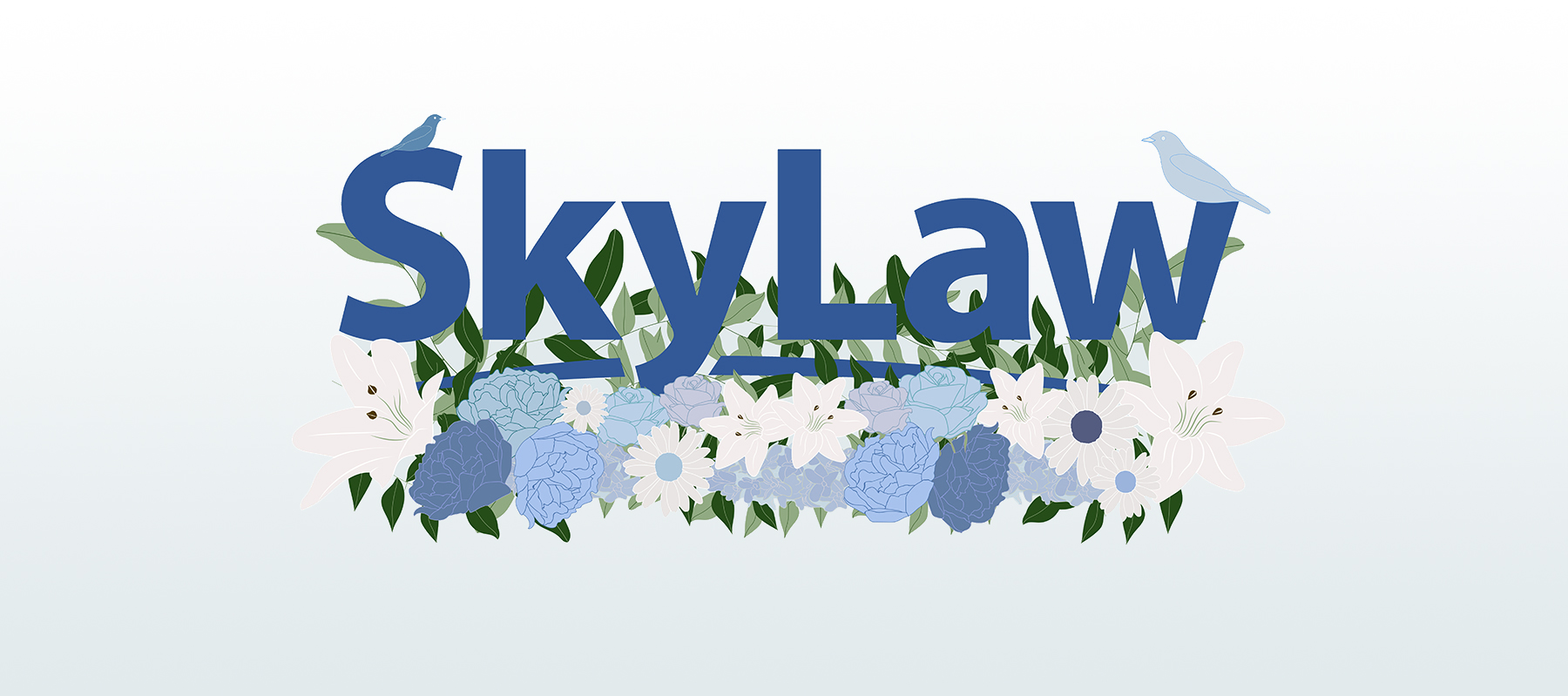 Spring Update 2022
---
SkyLaw M&A Articles Published in Chambers 2022 Global Practice Guide
We were delighted to once again be invited to be the exclusive author of two articles on Canadian Corporate M&A for global publisher Chambers and Partners. You can find our articles here.
Our team began working on the 2022 update to our Canadian practice guide and trends article in January. Our early drafts described the blockbuster year for M&A in 2021 and expressed our optimism that 2022 would continue to see significant M&A activity in Canada. However, the horrific invasion of Ukraine by Russia on February 24, 2022 has created a devastating humanitarian crisis and has crippled global supply chains in a way that will fundamentally alter the world's economies for the foreseeable future. Here at home, rapidly rising interest rates and inflation, together with dramatic stock market volatility, have made for an uncertain transactional landscape.
By the time we submitted our final articles to Chambers in April, Refinitiv had reported that Canadian M&A activity in the first quarter of 2022 had declined 45% and equity financings had plummeted 81%. As with any economic disruption, these changes are likely to produce winners and losers, and create both hurdles and opportunities for dealmakers.
The entire guide is available online without charge and covers an impressive 61 jurisdictions this year. The online version has a "Compare locations" tab which is a handy feature that allows you to compare specific topics in each of the various jurisdictions.
---
SkyLaw Named One of Canada's Top 10 Corporate Law Boutiques
SkyLaw is thrilled to announce that we have once again been selected by Canadian Lawyer as one of Canada's Top 10 Corporate Law Boutiques! Our 2022-23 winner's profile can be found online here. Kevin was interviewed by Canadian Lawyer for their article "A new era for corporate law practice", and you can read it online here or on our blog here.
We are honoured to be recognized by our peers for the work that we are doing! We would like to thank everyone who voted for SkyLaw, as well as those who have sent us kind words of encouragement and congratulations along the way. Our success is all thanks to the hard work of our team, our amazing clients, and the continued support of our family and friends. We thank everyone for joining us as we celebrate this exciting achievement!
---
Our Insights
The SkyLaw team continues to write blogs of interest. Some recent topics include:
As part of our Spotlight Series, we wrote about the considerations for an investor crossing the 10% and 20% ownership thresholds in a public company.
We also wrote about a recent Supreme Court of Canada decision on releases in a commercial context.
The Ontario government recently made changes to permit personal real estate corporations, which may be of interest to real estate agents and brokers. We wrote all about PRECs here.
SEDAR+
About 10 years ago, we decided to sign up to be a SEDAR filing agent. We can file press releases, early warning reports, 45-106F1 reports of exempt distributions, and similar documents that need to be made public. At that time, the SEDAR technology was so old that we had to buy a PC computer (we otherwise use Apple products exclusively) and we had to install an out-of-date operating system with the help of an IT professional. Not much had changed until recently with the upcoming launch of SEDAR+, as we describe in our blog here.
Corporate Minute Book Maintenance
We currently maintain over 150 minute books in our office and online. We are often asked whether it is really necessary to keep the minute books up to date. We answer all of your questions about minute book maintenance and the legal requirements for corporations in our blog here.
Behind the News – Sanctions
When Russia invaded Ukraine, many countries including Canada imposed strict economic sanctions on Russia and individual Russians. The legal and reputational risks of maintaining ties with Russia prompted many Canadian businesses and global brands to suspend operations in Russia or, as was seen recently with major global players, move to exit Russia entirely. These laudable efforts to punish Russia for the atrocities being committed in Ukraine have near universal support among Canadians, but what are Canadian businesses actually meant to do to comply with these sanctions? It is not as easy as it might seem, as we explored in our "Behind the News" blog on sanctions that you can find here.
Canada had already imposed sanctions on Russia in 2014 following its attempted annexation of Crimea and has imposed sanctions in relation to 20 other countries, including China, Iraq, Iran and North Korea. Failing to comply with sanctions can bring stiff penalties, as we saw when Huawei CFO Meng Wanzhou was arrested in Canada for allegedly misleading a financial institution to violate American sanctions on Iran.
Russia has retaliated by putting a number of prominent Canadians on their sanctions list, which they variously described as a "badge of honour" and about as meaningful as "the weight of Santa's naughty list". However, financial institutions take sanctions seriously and these individuals may need to disclose that they are subject to Russian sanctions. We recently encountered a shareholder agreement with a prohibition on share issuances and transfers to any "Prohibited Person", which included anyone sanctioned by any country that is a member of the U.N. Security Council, which means that these Canadians sanctioned by Russia would be Prohibited Persons.
For law firms navigating the rules, the Canadian law societies have stated that lawyers are not prohibited from representing an individual who is on the Canadian sanctions list, but must ensure compliance with the sanctions and the rules of professional responsibility. The Federation of Law Societies of Canada recently published this Canadian Sanctions Guidance, which includes a list of obligations lawyers should consider when providing legal services, including withdrawing from representation if persistent requests from a client would, if acted upon, violate the sanctions or the rules of professional conduct.
---
Andrea Hill Gives Guest Lectures on PPSA Security
Earlier this year, Andrea Hill was invited to give a guest lecture at Osgoode Hall Law School for a Commercial Law LLM course. Her insightful presentation focused on taking and perfecting security under the Personal Property Security Act (Ontario), an essential element of secured lending transactions. The presentation was so well received that she was later invited to present a similar lecture at the University of Toronto Faculty of Law. Slides of Andrea's presentation can be viewed on SkyLaw's blog here.
---
COVID-19 Update 
Ontario Continues to Lift COVID-19 Restrictions
On Monday March 14, 2022 (just over 2 years since the WHO declared a global pandemic), Ontario dropped the mandatory vaccination requirement for schools, long-term care homes and hospitals. However, you are required to be fully vaccinated if you are above 12 years old and travelling between provinces/territories on flights from most Canadian airports or boarding a VIA Rail train.Ontario continues to maintain masking requirements at least until June 11, 2022 in select indoor settings including public transit, hospitals, long-term care and retirement homes, among other indoor settings published on this list. There are currently no travel restrictions for entering Ontario from other provinces or territories in Canada. However, if you have symptoms of COVID-19 when you enter Ontario from another Canadian province, territory or region, you must quarantine.Ontario has an election on June 2, 2022 and, depending on the results of the election, the COVID rules may change. Stay tuned.
Come On In… If You Are Fully Vaccinated
As of April 1, 2022 fully vaccinated travellers entering Canada by land, air or water have not been required to take any pre-entry COVID-19 tests. All travellers to Canada must use the ArriveCAN mobile app or website to enter proof of vaccination and travel information. Certain airports may select individuals for mandatory random testing; however, fully vaccinated travellers do not need to wait for the test results before continuing to travel. Travellers that are not fully vaccinated may be denied entry into Canada or be required to take an arrival test, a day 8 test and quarantine for 14 days (regardless of the test results).
If you're ready to venture out and see the world again, be sure to leave plenty of time for airport delays and brush up on your travel tips (eg, leave the extra-large bottle of shampoo at home). According to Canada's Transport Minister, lengthy delays at the airports have been in part, caused by travellers being out of practice and forgetting standard security procedures!
Impact on the Blue Jays
The Blue Jays welcomed the Cincinnati Reds to Toronto this past weekend. Due to COVID travel restrictions, four of the Reds players could not enter Canada. While that may seem to be a competitive advantage for the Jays, the restrictions have had a significant impact on the ability of the Jays to sign talent, with speculation growing that Robbie Ray, last year's Cy Young winner who pitched for the Blue Jays, signed with Seattle this season because of his vaccination status, and as result he missed his opportunity for a homecoming in Toronto.
---
SkyLaw Client Paints Portrait of the President of Ukraine 
SkyLaw client and long-time friend Martin Russocki recently painted a very special tribute to Ukraine – a compelling portrait of President Zelenskyy entitled "The Face of Courage". In the artist's statement he says, "As President Volodymyr Zelenskyy faces the immense pressures and responsibilities of leading his country in war, he remains calm and resolute, determined to defend his people. He is an inspiration to his people and to the world." A neat time-lapse video showing the entire painting process can be viewed here.
Also pictured here is Martin displaying his painting at Ukraine Day at Casa Loma, with Mayor John Tory to his right.After this event, the honoured portrait hung in Toronto's City Hall for a short time before being auctioned off by Waddington's for their Ukraine Benefit with all proceeds going to Ukrainians in need. SkyLaw would like to take this opportunity to express our support for Ukraine and all of the peace and relief efforts, and to show our admiration for Martin for his participation in this excellent cause.
Martin is a talented Toronto artist that works with a wide variety of mediums across multiple disciplines. Well known for his portraiture work, Martin is currently accepting commissions as well as selling prints of his esteemed Zelenskyy portrait. To commission a portrait or for other inquiries, Martin can be reached by email at martinrussocki@gmail.com.
---
"No matter how long the winter, spring is sure to follow."
– Anonymous
Photo by Kevin West of Daisy Davis and daffodils (planted by Sienna West in 2020), Contau Lake, Spring 2022.
---
This blog post is not legal or financial advice. It is a blog which is made available by SkyLaw for informational purposes and should not be used as a substitute for professional advice from a lawyer.
This blog is subject to copyright and may not be reproduced without our permission. If you have any questions or would like further information, please contact us. We would be delighted to speak with you.
© SkyLaw . All rights reserved. SkyLaw is a registered trademark of SkyLaw Professional Corporation.